Your 4 Steps to Success
Step#1: Create and Commit to Implementing Your New Systems.
All of us have good intentions that are never realized. We say we're going to do something but we don't. There always seems to be something that interferes. For that reason, you must have systems for any and everything you do as a practitioner. You need to determine what your ideal practice would be and what sort of work you'll do. You need a plan to attract and keep those clients, to get referral from them and to serve them in the best way while making a profit for your efforts. You need to create intake forms, follow-up forms, Privacy Policy Forms. All of these are points of contact with your client and offer an opportunity to create rapport, build a relationship and to encourage referrals and on going business when appropriate for the client. Building a profitable, responsible and effective relationship may require new services and products (seminars, private sessions, cds, workbooks, interview tapes and cds and possibly even a book)
Step #2: Develop your backend.
Your book, your basic services and seminars can be your front-end product. What you sell first. But if that is all you sell, you won't make any real money. You need to develop rapport, and credibility with you existing and new clients and allow them to purchase more when it's useful and appropriate for them. This system will help you to identify new products and services that your clients will value. How will they know what you have to offer? That's the next step.
Step #3: Capture names, addresses, and emails of your buyers and inquirers.
The most important thing you need to get from people is their names and email addresses. People who don't understand this system are shocked to learn that the main purpose of a basic service, or even a book is to capture peoples' attention, to create credibility, and to build your data base of customers who will want to buy from you again, and again.
Step #4: Trade your clients up - They're Happier and You're Happier.
Once someone buys from you and you have sold them a high quality product or service, they trust you and will probably want more. They will want more information, more solutions, and/or compatible or new products and services. But you MUST HAVE a systematic way to reach them and to get them to buy more and more of your products and services. This system will help you to consistently offer new and important products and services for on going profit.
So This System Will Help Me to Create New Products and Services to Create Profitable Back End Sales?
The answer is yes. Many businesses and service providers have improved sales and profitability through the information and tools in this system. They have created books, cds of interviews, workbooks, worksheets, classes, seminars, coaching programs and more. Be sure to try it and you tell me. If it doesn't work for you, then simply return the system, NO hard feelings.
Highest recommendation! A marketing genius! Dave's wealth of knowledge in effective marketing techniques is unsurpassed. He has worked with our wealth management business extensively, and our client base has grown ten-fold.
| | |
| --- | --- |
| | Kurt Kunsch |
If you have a book almost written great. The system can help you maximize the profitability of your book as a lead generating tool for your practice. If your don't have a book but might like to create one the system will show you how to publish it your self and how to make the most of your effort. Even if you don't have the time to write you can hire a ghost writer to interview you and to write the book. Would a book help you get new and qualified leads, better and more effective publicity?
Don't want to be an author? There are hundreds of other ways to build your practice including cds, dvds, seminars and more.
If you have decided not to order, Click Here
If you run pop-up blocking software,
CLICK HERE to see what you are missing!
So How Specifically Does This System Help Me to Create New Products and Services and to Create Profitable Back End Sales?
Here's what You'll Get and What You'll Learn in "The Hypnosis and NLP for Maximum Profit System":
3 simple ways to quickly produce audio programs that will boost your profits and entertain and help your clients.

How to boost your profits by over 300% with easy to produce products including manuals, workbooks, cds, dvds and more

A self publishing checklist for you to follow to complete your book and/or articles

An extensive manual to help you build your perfect practice including materials on publicity, new products, advertising, forms and more

4 reasons why self-publishing may be your best option for getting your book or articles on the market and new clients from a book or articles

Why audio recordings of sessions, seminars and interviews are your best products to produce and how to do them inexpensively and effectively.

3 Reasons why people don't get started in building their practices and how you can avoid them

5 Ways to get your articles published and get radio interviews

Researching your products with the maximum results in the minimum amount of time

Lists of techniques for setting up your practice for maximum efficiency - even if you're a one man/woman band

Simple systems to handle all of the necessary documents and forms along with sample forms that help you build and expand your practice

A detailed timeline will insure that you're kept on-track and don't leave anything out

Scripts and audios of some great new inductions by a grandmaster that you and your clients will love

And there's more:

Systems to get you booked on radio - comments from the foremost expert in the country on radio interviews

Getting people to give you great testimonials

Form evaluations for your sessions and seminars that help to build referrals, increase sales and get testimonials

Non-traditional sales techniques: selling programs and products to clubs and organizations through presentations

Your website: How single page websites can radically improve your sales what you must have

How websites, merchant accounts, and shopping carts really work and easy ways to register domain names for as little as $7 or $8 dollars per year!

Setting up dealers and affiliates for your books, sessions, and products

Filling orders for your new back-end products

Understanding the funnel system and how it work

Creating audio tapes and cds that will bring you in a ton of the right type of clients and leads

Seminars as a means of selling

New ways to book and profit from Speaking engagements

Coaching: Have people coming to you for one-on-one

Tele-seminars: yet another source of significant referrals and income

Creating a database that will be worth thousands of dollars to you over the next few years

Here's What Others Have to Say About Dave Frees' Books, Products, and Services:
"Communicating effectively and empathetically is an art. Here, David Frees is a grand master." Steve Forbes, father of five, President and Editor-in-Chief of Forbes Magazine

"A practical, good-humored guide to improving communications. Frees' genius is to make his sensible advice both clear-cut and appealing. The Language of "Parenting brings his persuasive power into every reader's reach." Carol McD. Wallace, author of Elbows off the Table.

"… an exciting, upbeat, and compelling review of ideas for enhanced communication and relationships. Frees' clear, concise and enthusiastic writing is hard to resist and this inspiring and practical guidebook for parents reveals skills and strategies every reader will use." Frederick Wirth, M.D., author of Prenatal Parenting, Associate Clinical Professor of Pediatrics, Tufts University School of Medicine, and founder of the Institute for Perinatal Education.

"Whether you are a new parent, raising teens, or simply renewing relationships with adult children, this book is a gold mine of exceptional information. The Language of Parenting is not an academic exercise. Dave Frees understands what really works. What a treasure you will find within its pages. I predict that you will wear it out with good use." Dottie Walters, author of Speak and Grow Rich, CEO and mother.


"Mothers and fathers of all ages should read this book. David Frees is funny and The Language of Parenting is practical, effective, and enjoyable. If you want to encourage a child in school, build a better relations, or just feel better, then use this book!" Marie Mongan, author, mother and founder of the Hypnobirthing Institute
Who is Dave Frees
Dave Frees is an internationally known keynote speaker on a variety of topics related to communication. He is certified in NLP by Richard Bandler and is a certified Instructor of Hypnosis. His Success Technologies Institute offers certification in Hypnosis and NLP. David has worked with physicians, allied healthcare professional, psychologists and others to teach hypnosis. He regularly works with businesses and professionals to teach persuasion and enhanced communication techniques. He has also spoken to university audiences.
David has been called a grandmaster of communications by Steve Forbes and is widely sought after as an instructor of hypnotic inductions for problem solving, enhanced creativity, and improved performance. He is the co-creator of Lifestyle Marketing: Building a Professional Practice You Will Love™ with Dr. David Weiman and is retained by large and small professional practices to build marketing skills.
He is the author of the successful book: The Language of Parenting: Building Great Family Relationships At All Ages, which is available through Borders, Barnes & Noble, and across the nation in independent bookstores or from www.RedWirePress.com.

If you have decided not to order, Click Here
If you run pop-up blocking software,
CLICK HERE to see what you are missing!
In short, David's successfully done everything that the system is teaching you to do. But You don't have to take my word for it. If you're not completely thrilled, if you act on the system and your profits don't improve just return the product for a full refund. You have three months to try it.
Why only $237?
The cost of this program is just $237. It consists of the following:
An extensive Manual entitled Hypnosis and NLP for Profit

A review of the system and a "quick start guide".

A copy of the funnel system diagram for quick reference

A cd interview with David Frees and Dr. David Weiman outlining the essential concepts of LifeStyle Marketing™ to help you build a marketing system designed to get you the types of clients and work that you'll enjoy.

Three cds of interviews with bookstore events manger, and with media and presentation skills expert Joanie Badyna to help you improve your media exposure and the quality of your interviews.

Some of Dave's best new inductions and techniques

A cd of valuable forms for your practice.
The system also includes all of the bonuses listed above and below.
If this stuff is so good, why are we selling it so cheap?
Good question.
The average value of one of our clients is over $500. That means that if you like this product, and you make more money, that you'll probably go to one of Dave's seminars, or buy other products. We'll make money when you become a customer of David's. But there's no way you'll buy the more expensive items from us unless I first impress you with this product. So, it better be good.
If you have decided not to order, Click Here
If you run pop-up blocking software,
CLICK HERE to see what you are missing!
100% No B.S., No Questions Asked,
Money Back Guarantee
I believe that this is absolutely, positively the best information out there that you can find on the topic of building and expanding a practice. Every seminar or book on this topic has it's own unique elements. You should read those books and materials. In fact, in a moment I'll give you the titles of some of the best. But, this system is a great review of many of the tools and techniques you'll need to succeed. It's unique in that it shows you how to build a practice filled with work that you'll enjoy and it tells you hundreds of ways to make that work more profitable. You get to pick which to use. But that's easy because the simplified funnel system guides you. Now what else is good out there?

Totally Risk Free Evaluation and Money Back Guarantee

"If at anytime within 90 days of receiving this course you're not completely satisfied with the enormous amount of knowledge, materials, and information, in it, just let us know. We'll refund your money."

No one ever has taken us up on it, it's just that good.
On Marketing, be sure to read:
Selling The Invisible (an inspirational and practical guide for selling services) and the Authors two other books: Marketing The Invisible and What Clients Want, and
John Kremer's "1001 Ways to Market Your Book" and Dottie Walters' book "Speak and Grow Rich". Speaking and publishing are two proven ways to build a practice and these books are loaded with great and transferable advice.
On self publishing - which can be a lucrative way to build your practice, read:
Dan Poynter's "Self Publishing Manual". And visit his excellent website www.parapublishing.com, and
"Publishing for Maximum Profit" by Fred Gleeck. Fred gives you a system to make a boatload of money in publishing which is the back bone of the practice building system.
Even if you're a person, like Dave Frees, whose primary goal is to "make a difference in people's lives," why not learn how to make a whole lot of money so you can GIVE IT AWAY!
Learn this system and you'll get your valuable message out to a whole lot more people. The other great books don't give you a SYSTEM. They're filled with great techniques. This product is a system guaranteed to help you make a lot more money. All you have to do is follow the road map that we give you. It's really that simple.
But don't believe me, try it for yourself. If you don't think that the information you get is worth 10 times more than the $237 I'm asking you to pay for it, SEND IT BACK! Within three months. It's got to be worth at least $2,97.00! If you give a talk for free and sell 20 cd and work book packages at $197 each you've just grossed $3,940.00. What if three of those twenty also come to you for a session? What if they each refer only one person? How much have you already made? You get the picture.
How can I offer a guarantee like this? Simple. My system works!
Whether you buy my "stuff" or not, I implore you to ask others in this industry why they don't offer the same guarantee.
And as if that's not enough . . .
Invest in this system now and get these 3 Bonuses worth over $432.00: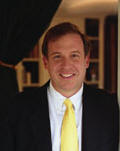 Bonus #1: Your most valuable bonus is a 30 minute consultation with Dave Frees over the phone. David Charges from $250.00 to $500.00 per hour as a consultant so this bonus is worth $125.00 to $250.00. Why so much? Because David is very creative and he is focused on your return on investment. He can give you one idea that might be worth thousands to hundreds of thousands.
You get 30 minutes of his time to use any way you want. I consider this to me the most valuable bonus because he can discuss your individual situation and options. I suggest you use it after you've gotten the system and gone through it completely. But it's entirely up to you. It's your time to use as you want.
Bonus #2: You get a 50% discount to attend any of David's public seminars. David is frequently hired by associations, businesses and organizations to give key note speeches, seminars and workshops. These are private affairs and he just can't invite you. However, from time to time - as his schedule permits, he offers hypnosis skill training, marketing programs and communications skills programs. These programs get outrageously good reviews and people take away hundreds of skill builders and profit making techniques. He also appears at other programs that focus on book publishing and publicity. When he does, you're invited at half price. This bonus is worth a minimum of $97, but could be worth over $750.00 if you use it to attend one his more advanced programs. These programs are given in different areas of the country.
These seminars are a great way to help catapult you into mega-profitability in your publishing business.

Bonus #3: You get a set of 4 Fred Gleeck ebooks on creating and selling information products. This is a $120 value.
Here's what Roger Dawson, the well known author and speaker on negotiating had to say about this book: "Fred Gleeck is a master at selling product from the platform. He shares all his secrets in this comprehensive book. It's worth its weight in gold to a speaker who wants to make more money in the back of the room."

Bonus #4 You get a pdf of Dave's five star communications skills book "The Language of Parenting: Building Great Family Relationships At All Ages" This normally sells for $14.95.

Let's Recap what you'll get:
You get the entire marketing system, and all of the bonuses and benefits for just $237

A 30 minute coaching call with Dave Frees to help you immediately and successfully implement your new systems.

50% off any one of Dave Frees public seminars and free access to his coaching calls, guests and teleseminars. (That alone is worth over $200 per year)

An electronic copy of Dave's book and Fred Gleeck's book "Selling Products from the Platform."
I don't know what else to tell you except . . .
If you have decided not to order, Click Here
If you run pop-up blocking software,
CLICK HERE to see what you are missing!
Best Wishes In Building Your Practice And Profits,

Matt Connell
Events Director
PS - Make sure and sign up for Dave Frees' seminars offered throughout the year. These one, two and three day programs will offer new scripts, new forms, live training and practice of skills designed to significantly improve your inductions and techniques as well as a practice building round table. Call 1-800-769-5454 toll free or visit http://www.hypnoseminars.com

Every effort has been made to accurately represent our product and it's potential. Any claims made of actual earnings or examples of actual results can be verified upon request. The testimonials and examples used are exceptional results, don't apply to the average purchaser and are not intended to represent or guarantee that anyone will achieve the same or similar results. Each individual's success depends on his or her background, dedication, desire and motivation. As with any business endeavor, there is an inherent risk of loss of capital and there is no guarantee that you will earn any money.